100% HONEST
YOU CAN SEE WHAT'S INSIDE! Just pure ingredients. Johnny Dutch meals are full of protein, ridiculously low on salt, sugar and saturated fat.
No soy, meat, no fish, no dairy, no artificial nasties. So they are free of all additives and e-codes. Dairy-free, GMO free and gluten-free 
35% Veggies

25% Organic oats

17% Beans

23% Herbs, spices, fruit, natural vegan binders
Source of protein

Source of fiber

Rich in nutrients

Low in saturated fats, low in salt & sugar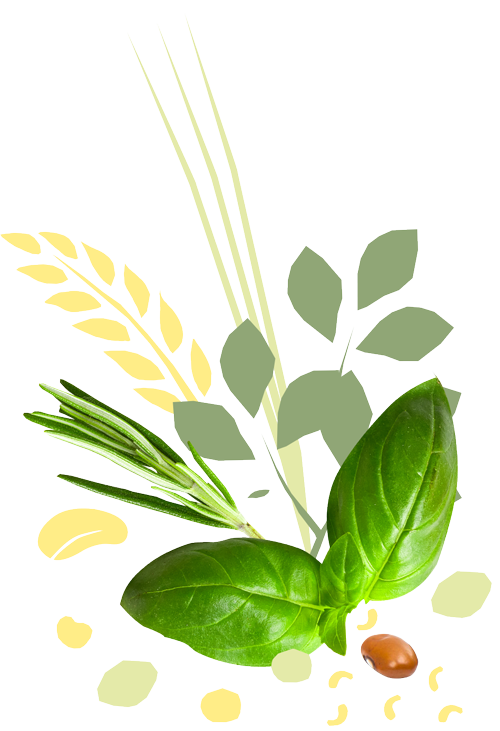 Ridiculously Healthy
Johnny Dutch is always 100% plant based. Johnny Dutch is made with only what you need and nothing else. There is only the good stuff inside. 
THE POWER OF ORGANIC OATS. Organic and gluten free oats are nutritional superheroes in disguise, when it comes to lowering cholesterol levels. The power comes from its high content of a soluble fiber, called beta-glucan.
THE POWER OF A COMPLETE PROTEIN. Oats, beans and peas provide all the 9 essential amino acids that make a protein complete. We never use protein isolates!
THE POWER OF BEANS. Our beans contain good carbohydrates, fiber, relatively high protein, low fat and lots of building materials such as iron, calcium, zinc, potassium and vitamin B.
Good for our planet
Yes, you can make a difference. Every day we make choices in our life that affect ourselves, our environment and other species. Oats, beans, lentils, and peas are good for your body and an incredibly sustainable source of protein. They also require less water to grow. You can feel completely comfortable with every Johnny Dutch product you buy and eat, knowing there is only the good stuff inside. No meat, no fish, no dairy